Manager Akio Kogiku renews his contract
Cerezo Osaka are pleased to announce that manager Akio Kogiku has renewed his contract with the club for the 2024 season.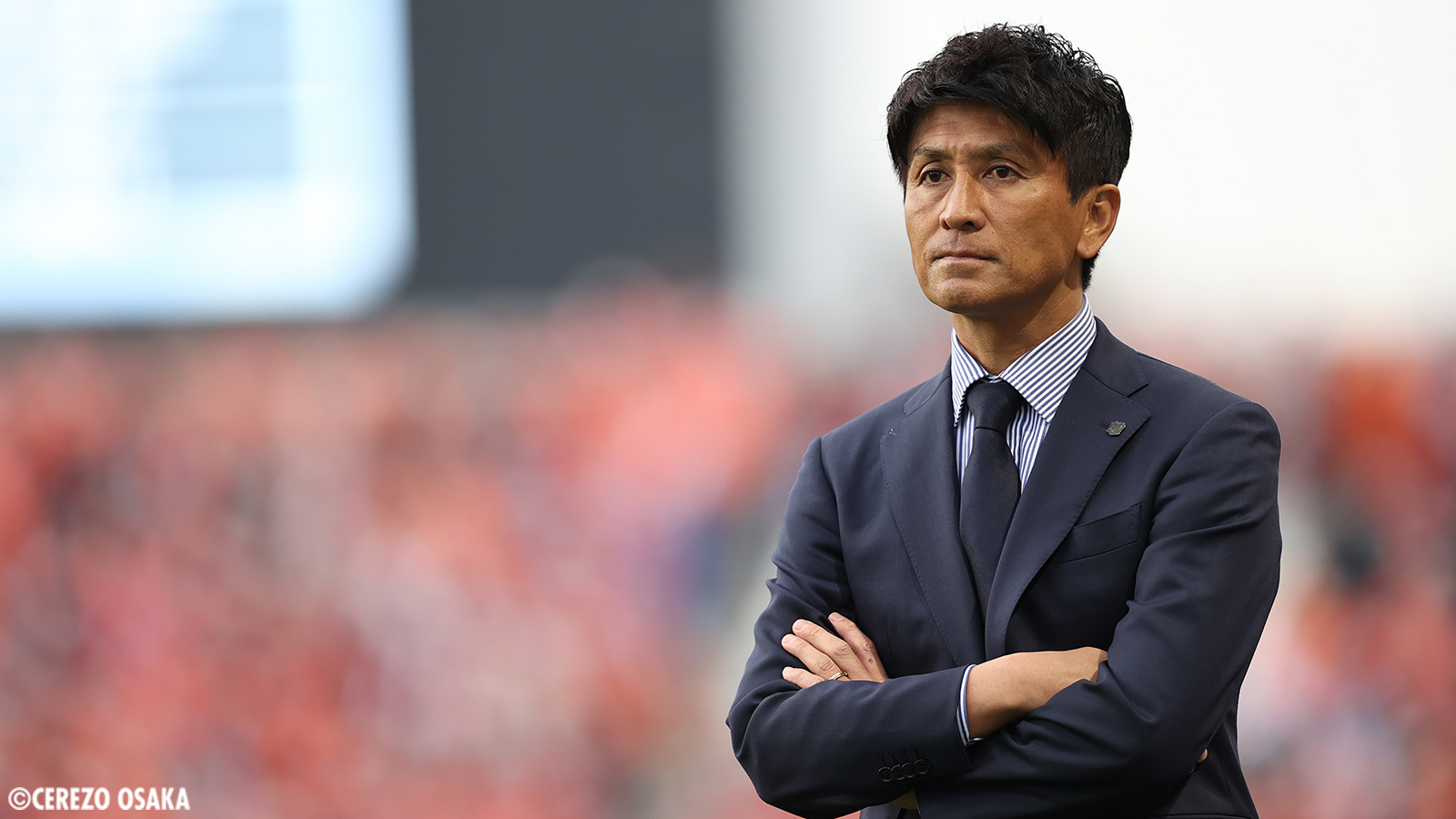 Comments
To the Cerezo family, thank you for always fighting with us and supporting us at all times. I will continue to take charge of Cerezo Osaka for the 2024 season. I am grateful for your support, but at the same time I feel a great sense of responsibility. I will strive to share the joy and excitement with the Cerezo family and bring the biggest smiles to your faces. There are only three games left in the season. We will continue to fight as a team until the final whistle to achieve our goal of finishing in the top three. Thank you for your continued enthusiastic support!

Profile
Date of Birth: July 7, 1975
Place of Birth: Hyogo
Coaching Career:
◇ 1998-2000: Cerezo Osaka U-15 Coach
◇ 2001: Cerezo Osaka U-12/U-13 Manager
◇ 2006-2007: Cerezo Osaka Assistant Coach
◇ 2008-2013: Cerezo Osaka Coach
◇ 2014 Sep.: Cerezo Osaka Coach
◇ 2016: Cerezo Osaka Head Coach
◇ 2017-2021: Cerezo Osaka Coach
◇ 2021 Aug.-: Cerezo Osaka Manager