Club Philosophy
MISSION
Contribute to a sporting culture that nurtures dreams,
hopes and passion and support the development of regional societies through football.
VISION
Flourish in Asia and around the world as a symbol of Osaka.
Deliver top-class entertainment to thrill and excite.
Lead the sporting world in developing and nurturing football talent.
PRINCIPLES
1.Wow the Cerezo Family and enjoy doing it.
2.Always aim higher as a team.
3.Persist with passion for better results.
4.Don't just follow. Do something new.
5.Practice to succeed with world-class speed.
6.Continually improve yourself.
7.Live your life with generosity and gratitude.
8.Pass your Cerezo pride to future generations.
Club Overview

CLUB SLOGAN

We will fight.We will run. We will captivate.
We will surprise. We will believe.
We will stand tall. We will make dreams come true.
We will be together in this moment with our supporters. We are Cerezo.
DEVELOPMENT SLOGAN

We, Cerezo Osaka, always look at the world and develop players who can compete on the world stage. The academy players are called "Cereza" (meaning cherry in Spanish), and they are trained to embody the club's philosophy, "SAKURA SPECTACLE". We utilize our worldwide network, including Europe and Asia. By letting them experience the world from an early stage, we develop a large-scale player who will attract Japan, Asia, and the world.
ORIGIN OF TEAM NAME

Cerezo = "Sakura (=Cherry blossoms)" in Spanish. Cherry blossoms are the city flower of Osaka, and are also representative flowers of Japan. Rooted in the local community, from here in Osaka to a club that represents Japan, and a club that makes dreams bloom in full glory in the world. We will continue to grow together with our supporters. We put that thought into the name of the club.
EMBLEM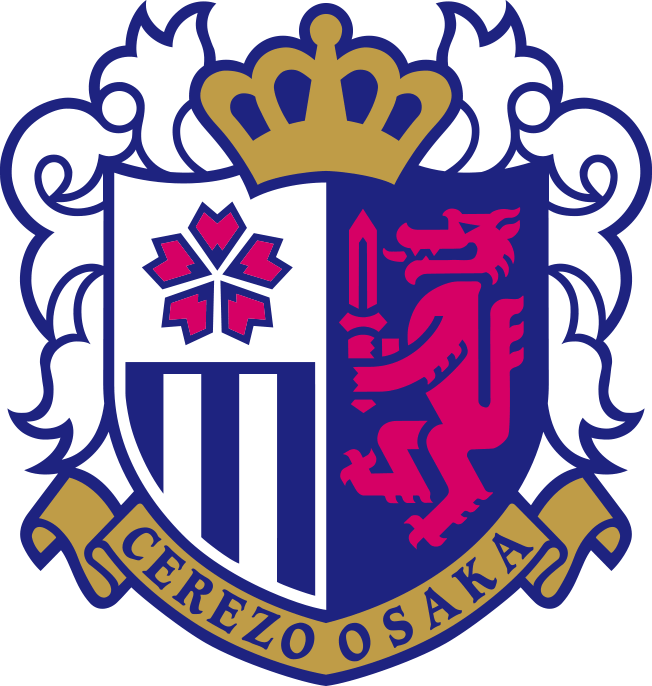 Our emblem represents the trinity of the Osaka Football Club, the local community and football, with an image of a cherry blossom, stripes symbolizing rivers in the Aquapolis Osaka, and the "wolf," one of our team characters placed next to them.
The crown at the center and the thorns outside represent respectively the "confidence" to someday reign supreme in the football world as champions, and a "solid defense."
TEAM CHARACTER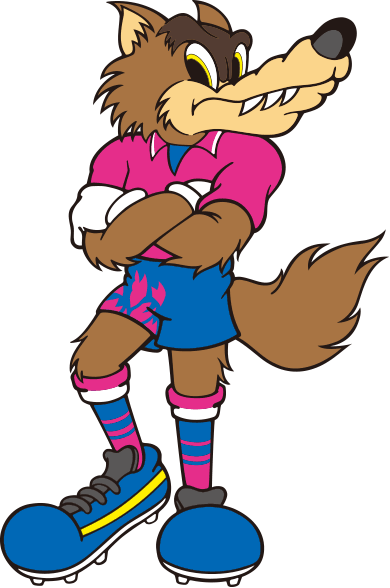 Lobby
Our main team character is a wolf, an animal that is intelligent and quick-witted with the power to unite and hunt in a group. His official name is "Noble Valiente Hache Lobito de Cerezo," which is Spanish for a noble and brave "son of a wolf" from Cerezo, a family of good lineage. His nickname is Lobby.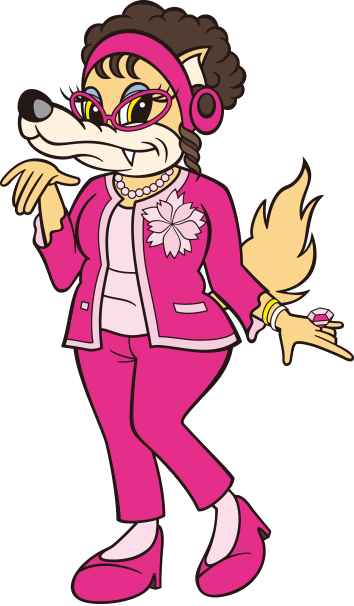 Madam Lobina
This is Lobby's mother, who supports her son and Cerezo Osaka enthusiastically and sometimes strictly.
Her official name is "Elegante Esplendida Madam Lobina de Cerezo," which is Spanish for an elegant and splendid "Madam wolf" from Cerezo, a family of good lineage. Her nickname is Madam Lobina.